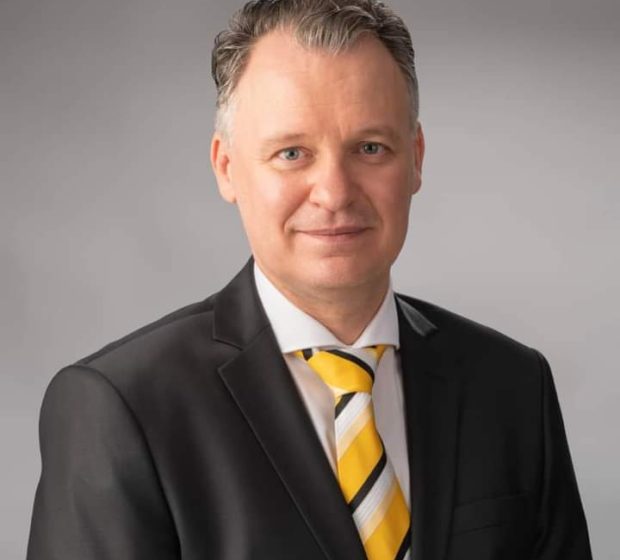 Incoming Safaricom Ethiopia CEO WIm Vanhelleputte
Safaricom Ethiopia picks MTN executive as its new CEO
Wim Wim Vanhelleputte will be Safaricom Ethiopia's second CEO after Mr. Anwar Soussa whose stint comes to an end in July.
Vanhelleputte joins Safaricom Ethiopia from MTN Group.
Safaricom Plc has appointed Wim Vanhelleputte from MTN Group to lead its Ethiopia unit. The end of Mr. Anwar Soussa, the first CEO of Safaricom Ethiopia's stint was announced recently.
Wim was head hunted from the MTN Group where he served as operations executive—markets, since August 2022, and was responsible for the performance and governance of four operating companies in West and Central Africa.
Prior to joining the MTN Group, Vanhelleputte was CEO of MTN Uganda since 2016. From 2009 to 2015, Vanhelleputte served as the CEO of MTN Côte d'Ivoire. He briefly joined Airtel Africa between 2015 and 2016, first as the regional director for francophone Africa, and later as the cluster CEO for Airtel DRC and Congo.
Over his career, Vanhelleputte has worked extensively in the telco space, including as CEO at Sentel GSM in Senegal, managing director of TchadMobile in Chad, and general manager at Telcel Gabon, among other key roles.
A Belgian national, he holds a Bachelor's Degree in General Engineering and a Master's Degree in Nuclear and Solid-State Physics from the Free University of Brussels.
Safaricom Ethiopia, which generated KES 562.4 million (over $4 million) in revenue in the last financial year, started commercial operations in October 2022 after months of tests and customer onboarding. It has since grown its user base to over 4 million customers.
Mr. Soussa's stint at the helm of the new telco started in August 2021. According to Safaricom Ethiopia, he will leave the carrier at the end of July 2023.