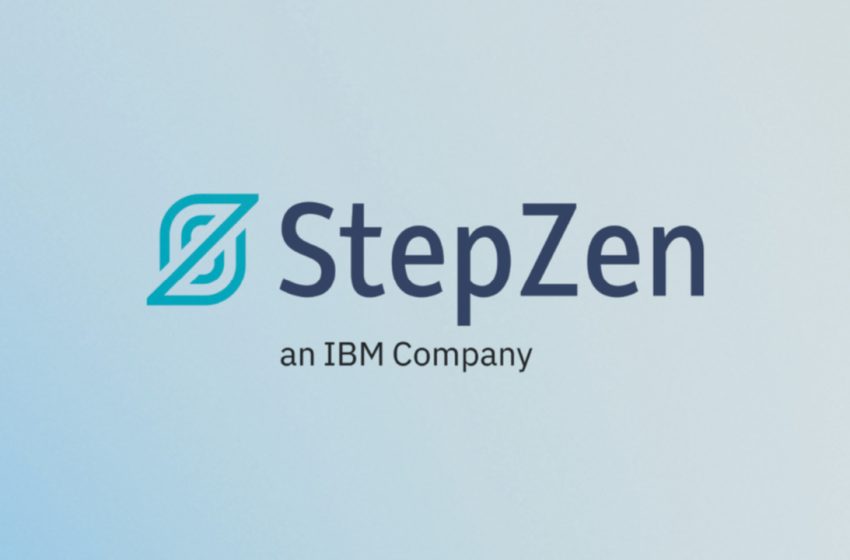 IBM has taken the strategic move to buy StepZen in order to offer a wider range of advantages for its customers.
IBM acquires StepZen to help enterprises get more business value from their data and APIs
IBM has announced the acquisition of StepZen Inc, which developed a GraphQL server with a unique architecture that helps developers build GraphQL APIs quickly and with less code.
The news marks IBM's first acquisition of 2023. Since Arvind Krishna became CEO in April 2020, IBM has acquired 30 companies to bolster its hybrid cloud and artificial intelligence (AI) capabilities.
The rising adoption of hybrid cloud has resulted in data stored everywhere – in different types of data stores likes data warehouses, lakes, and lakehouses as well as across different clouds and on-premises environments. APIs serve as the essential connector between different data sources and applications, which means that businesses are relying on and creating more APIs than ever before to get the data they need to power their applications and experiences.
GraphQL has rapidly become a go-to query language for companies to interact with their data and is emerging as a new standard for APIs, layering upon the investments in REST APIs and data systems. Take an e-commerce application for example. With a single call, GraphQL can merge data that is found in different subsystems, like customer information, order numbers, and delivery status, and return it in an expected format. This simplicity is why the popularity and usage of GraphQL is growing quickly. A report from Gartner® predicted that by 2025, more than 50 percent of enterprises will use GraphQL in production, up from less than 10 percent in 20211. While GraphQL APIs are significantly easier for application teams to use, they can be challenging for the teams tasked with creating them.
Founded in 2020, StepZen provides an easier way for developers to build GraphQL APIs. StepZen takes a declarative programming approach (describing WHAT the program does, without explicitly specifying HOW), which results in smaller and more intuitive code, better runtime performance, and faster time to value. StepZen was also designed to be highly flexible. It is compatible with other API approaches and is available as-a-Service (SaaS) while also supporting deployments in private clouds and on-premises data centers.
StepZen was developed by a team of industry veterans who have made key contributions to database technology including IBM Db2, PostgreSQL and Apache Derby, and have deep expertise in APIs and cloud-scale deployments. The acquisition closed on February 6, 2023, and the StepZen team and technology will become part of the IBM Software unit. Financial details of the deal were not disclosed.
StepZen is the latest example of how IBM is innovating through a combination of R&D and strategic acquisitions to deliver the data, AI, and automation solutions that businesses need in the hybrid cloud era. StepZen complements IBM's organic development in key areas including integration, API management, data fabric, and data management.
For example, IBM delivered new AI testing capabilities for IBM API Connect, which analyzes your APIs, generates test cases automatically, and reports any errors that it observes, helping improve code quality and developer productivity. We believe StepZen's innovative technology for GraphQL API creation complements the innovations IBM is driving in API Connect to enable businesses to build better digital experiences for their clients.