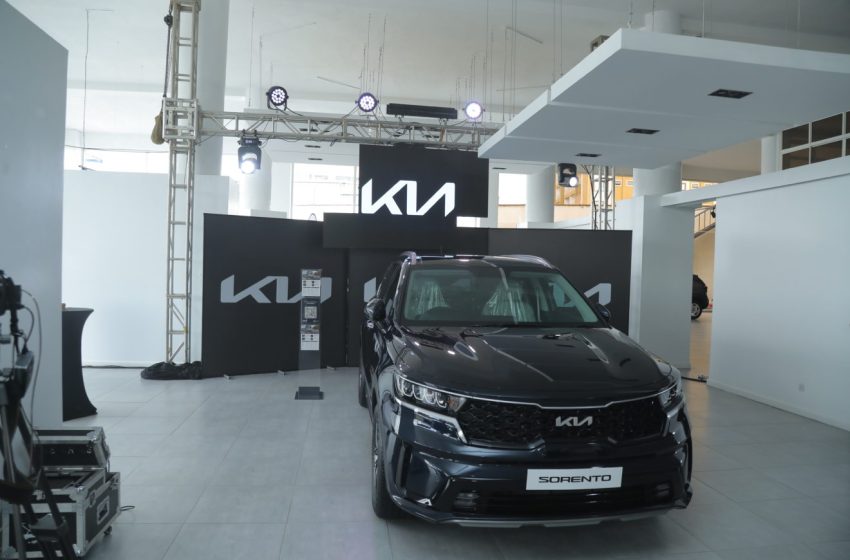 The All-New KIA Range Launched in Kenya
Caetano Kenya, the official distributor of various automotive brands including Hyundai & Renault, launched the all-new KIA range in Kenya.
The new KIA SUVs – Sonet, Seltos, Sportage and Sorento combine cutting-edge tech features with family-friendly practicality.
Kia's flagship SUV, the Sportage offers ample space, and a
modern suite of hi-tech features that cater to the interests and demands of seasoned drivers
and passengers retailing at Sh4.75million.
The 2022 Kia Sportage is ringing in a new era for one of the brand's most sought-after models, with
a comprehensive redesign that moves its identity to the next level while paying homage to its rich heritage.
The KIA Sorento is the first vehicle to be based on Kia's new- generation midsize SUV platform equipped with a larger body
that comfortably seats 7 people retailing at Sh8million.
The new model promises practicality, comfort, and entertainment for the whole family, appealing to adventurous drivers who are as passionate about exploring the world as they are about fine finishes, and allure of luxurious statement vehicles. The Kia Seltos brings sophistication, cutting-edge technology and safety features to the global compact SUV segment and will retail for Sh4million. Smaller than the mid-sized Sportage, the Seltos packs a lot into its compact footprint, with more space for passengers and luggage than any rival B-segment SUV.

It features the largest cabin and trunk of any B-segment SUV currently on sale, aided by the car's subtly larger exterior dimensions and long wheelbase. The new model also offers a 1.6-liter petrol engine.
"BasiGo has grown in leaps and bounds since Novastar's initial investment in February 2022 – a hugely successful 6-month electric bus pilot, 100+ electric bus reservations from Nairobi's leading public bus operators, local financing agreements with leading Kenyan banks, commercial order
The KIA Sonet spots key features that place it in a league of its own within the compact SUV segment retailing at Sh3.5million. It
comes encapsulated in a modern exterior, a confident and compact body, which includes a fresh interpretation of Kia's signature 'tiger-nose' grille and a stylish front skid plate beneath.
The vehicles will have a 5-year or 100,000km mileage warranty. "The models launched today are engineered and adopted for the Kenyan market. They are built through synthesizing customer insights, pioneering segment- leading features, and designed to naturally fit into the lives of the customers," said YaserShabsogh, KIA COO Middle East & Africa Speaking about the launch, Caetano Managing Director, Pedro Campos said: "Caetano Kenya is very excited to add KIA to its family of brands. In Africa and Middle East, KIA is now the fourth biggest brand and is fast moving up. In this launch, we have introduced four models but we aim to go further by providing a more diversified range of products that can fit everyone's mobility needs."