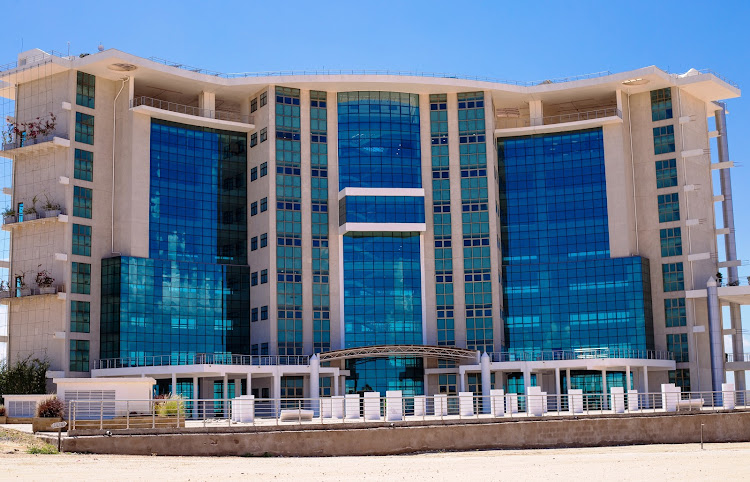 Progress of Konza Technopolis
Located in Machakos County, south of Nairobi, the Konza Technopolis was launched by the Kenyan government in 2008 as one of its Vision 2030 flagship projects with the aim of making Kenya a technological hub not only in the region, but also on the continent. Sitting on a 5,000-acre piece of land, the Technopolis is meant to be the headquarters of the Silicon Savannah. Construction of the Technopolis started in 2012 with the Konza Technopolis Development Authority (KoTDA) as the agency overseeing it.
In the 2022/2023 Financial year, the government allocated Sh5.2 billion for the horizontal infrastructure on Phase I and Sh3.8 billion for the Konza National Data Center and Smart city Facilities being implemented by the Ministry of ICT through KoTDA. The National Data Centre which is the biggest in East Africa, is already in use by the government and over 10 private companies.
In March 2022, the Konza City Project received a grant of US$ 6 Million from the South Korean Government for the construction of transport infrastructure, planning and security installations. Most of the horizontal infrastructure such as streetscapes and drainage works are almost complete after which vertical construction works by the private sector will commence.
In this year's International Conference on Economic Innovation Partnership Program (EIPP) in South Korea Kenya has secured Sh120 billion ($1 billion) from the East Asian country to support various development projects with a huge chunk going to the Konza Technopolis project. According to the Information Communications and Digital Economy CS Eliud Owalo, the support from Korea will enable Konza Technopolis to initiate processes for the establishment of various key projects in the advancement of digital technology in Kenya. Both countries are also exploring cooperation in digitization of government services, records and processes. This is in line with President William Ruto's agenda of a paperless society, driven by modern information and communication technology for job creation and generation of wealth.
The project is currently in the first phase of four, and has seen over 80% of the investment parcels available taken up by investors for development. The phase covers 400 acres and is projected to create 12,960 residential units housing close to 30,000 residents. It will also have commercial buildings, offices, universities and student accommodation, technology hubs, hotels and recreational centers.
The Konza Complex, one of the mega infrastructure projects undertaken by the Government in the Technopolis has been completed. It entails construction of an Office Block, a Conference Facility and a Hotel Block. The Office Block comprises a 9-storey building with 2 basements. The building adheres to Green Building standards and has incorporated latest smart building technologies and intelligence; hence is heralded as a smart green building.
Another key project in the Technopolis that is yet to take off is the Kenya Advanced Institute of Science & Technology. Modelled after the Korean Advanced Institute of Science & Technology (KAIST), it will be an institution of strategic national importance as Science, Technology, and Innovation is considered a critical catalyst for fast tracking modernization and transformation of Kenyan society into a middle-income country by 2030.
Kenya will also work with South Korea to develop manufacturing plants in the Konza Technopolis, an export promotion zone dedicated to pharmaceutical manufacturing, vaccine production and value addition in agriculture. The Konza Technopolis is expected to create 17, 000 jobs by the end of phase one and have 200,000 residents by 2030.
With vertical infrastructure ready to kick off, several investors are looking forward to setting up their businesses in Konza Technopolis. Lucrative opportunities that are available for investment at the project include ICT & IT enabled services, product development and innovation, smart manufacturing, smart agriculture, light industry logistics, property development, education & training institutions, pharmaceutical services, hotels & convention centers, entertainment, recreation and sports facilities, business enterprises among others.